Hi again everyone!!
Back to share with you the card I made for my mother-in-law's birthday. I was really digging on the yellow and white theme from the INSM12#18 card challenge that I made earlier so I had to make another one.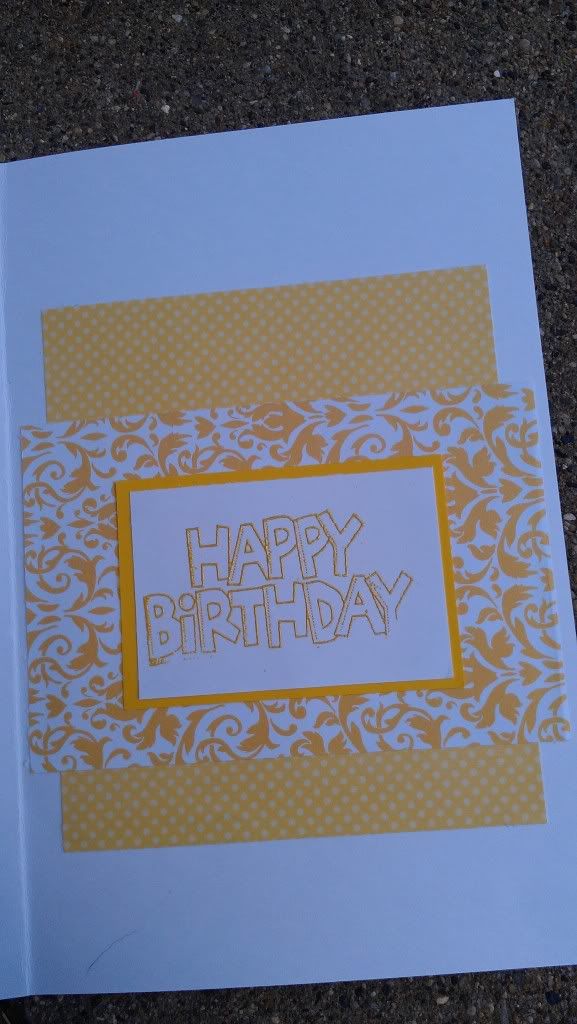 I was making this card while we were watching/hanging out with my DH's siblings and my brother-in-law(5th grader and the youngest of the triplet boys) wanted to learn a little bit about scrapbooking and card making today so I helped him make this card for his mom: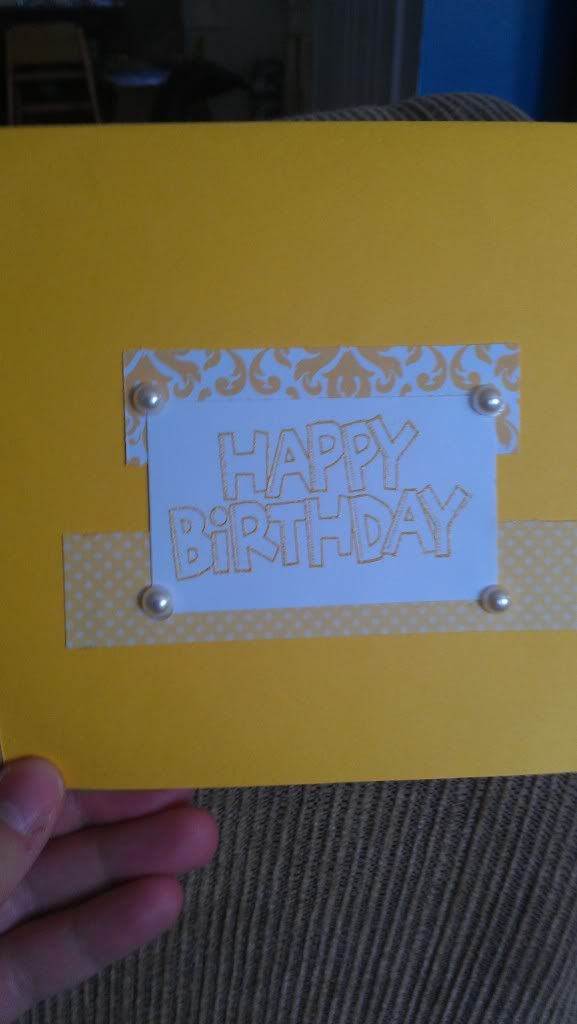 Hope everyone had a great Sunday and have a great week this week!
Happy Scrappin'!!